Restaurant Review for Cafe Luxembourg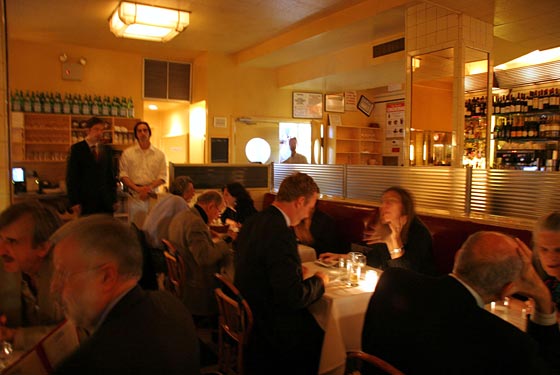 Yum Yum Yum! It's a little pricey but everything we ordered was yummy. This is right across the street from my boyfriend's apartment so I hadn't tried it yet. It seemed like, if we were going to go out we wanted to travel further than across the street. If we wanted to stay closeby it seemed a little pricey (which it is) But it was perfect for the miserable wind and rainy evening we were given.
To start we had a beet salad with Goat Cheese. It wasn't the usual goat cheese I'm used to but it was really good. It was garnished with mandarin oranges and a citrus vinaigrette. Then we split the lobster roll, steak frites and brussel sprouts. All were great. The brussies were little babies cooked with apples and bacon. The steak was cooked perfectly and the fries were delish. But you know what, the lobster roll really deserves a standing ovation. It was bursting with huge pieces of lobster. I mean for $35 it better have been but it was divine!
If you're going out for a night I definitely recommend hitting this French Brasserie type restaurant up. The service was nice and the food was great. Plus they even have a Prix-Fixe menu for $44 if you wanna save some cash. It's a pre-theater menu though only available till about 730…and no Lobster roll. Loved the cozy environment!